NSW power under 'significant pressure tonight'
While reiterating his support for Aemo and its intervention, Chris Bowen has added that the NSW grid will be under "significant pressure tonight" but added that he was confident blackouts can be avoided:
The best option is ensuring that energy generation occurs at the level needed and that is what has been happening. We have been working collectively, Aemo, the federal government the states and territories to avoid load shedding to avoid the load shedding and blackouts. The New South Wales grid will be under significant pressure tonight. Everybody is working all day to avoid load shedding this evening. We are confident we can avoid blackouts.

We will work hard to avoid load shedding. Aemo and minister Keane have asked people nothing essential should be turned off, nothing that is necessary for heating. If you have a choice about when to run certain items, don't run them from six to eight. That is a small part of the equation.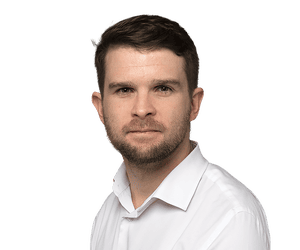 Christopher Knaus
The aged care sector is warning that more than 60% of providers are running at a lossas they grapple with rising prices across the economy.
On Wednesday, the Fair Work Commissiongranted a 5.2% increase to the minimum wage, a decision that will help many aged care workers. The sector has welcomed the ruling, but is concerned at how the struggling sector will afford it without changes to government funding.
Paul Sadler, the Aged & Community Care Providers Association interim chief executive, told the Guardian that more than 60% of aged care providers are currently making a loss. That's up from 50% in December 2020. He said:
Importantly, federal subsidies are not keeping pace with the cost of providing care, additional measures and protections for dealing with covid and proposed increases in staff wages.

The fact that 60 percent of aged care homes are in deficit makes it imperative the Government funds 100 percent of the wage increase approved [Wednesday] by the Fair Work Commission, in accordance with the Royal Commission recommendation to change the method of indexing subsidies that was rejected by the previous government.
With the jobs data looking quite bullish, the interpretation of such figures quickly becomes about interest rates. Specifically, do they increase the likelihood that the Reserve Bank will lift its cash rate when it meets on 5 July.
Or rather, given almost everyone expects another rise, will the increase be larger now that these numbers from the ABS have landed.
Here's how things looked yesterday:
Now one thing, some economists such as ANZ were expecting 3.8% to be the jobless rate for May rather than 3.9%, but that's really a hair-split. More interesting will probably be the fact the economy added more than 60,000 jobs for May compared with the market consensus reportedly about half that total.
More jobs are using a good sign but with the share of the population at work now at record levels, all things being equal that suggests employers are going to need to lift wages higher to attract or retain staff. (Yesterday's 5.2% minimum wage award, though, might dim some of that hiring enthusiasm.)
Sean Langcake, Head of Macroeconomic Forecasting for BIS Oxford Economics, concurs that the jobs figures "will add to wage pressures that have been emerging over the past few months".
"The RBA have already signalled they are convinced wage growth will pick up this year [to cut the jobless rate to 3.7%], despite somewhat disappointing official [GDP] data in Q1," Langcake says.
These data confirm the strength in the labour market persists, and we expect the RBA will lift the cash rate by 50 basis points in July, with more hikes to come after that.
Separately, an ANZ report has just landed suggesting households will keep spending even with RBA rate rises, helped by the confidence they have in staying employed.
"Strong wage growth (4% year-on-year through 2023), continued very low unemployment rates and the large savings buffers built up in 2020 and 2021 will delay and reduce the negative impacts of higher interest rates and prices on real household consumption in 2022," ANZ says.
Though there will be a pullback in consumption as rates rise, we expect consumption to outperform GDP from now until 2024.
Daniel Andrews: energy crisis not about supply but 'dysfunctional' market
Earlier this morning, Victorian premier Daniel Andrews spoke to the media about the state childcare reform, but was asked about the energy crisis gripping the east coast, and did not hold back.
He first welcomed that Chris Bowen was the one dealing with this, as someone who "actually believes that climate change is real, can spell science and can follow it", before blasting the former Coalition federal government:
Is it any wonder the industry struggled to make these changes? Is there any wonder there's uncertainty in this energy market when really we just haven't had a coherent, clear energy policy out of Canberra for a long, long time?

Hopefully that's going to change; in fact, I'm very confident it will. On the issue of what the market operator has done – they have switched off the market because the market is not working. That's the market operator, the regulator doing what they should do.

I should also make the point that the briefings I've received on this – this is not so much about supply, this is about the way the market, and distortions within that market, could have potentially impacted everybody getting what they need. There's enough energy there. It's just about how it's bought and sold, how it's shared and spread across our nation. It's an unprecedented step but it's not about supply as such. It's about how the market was functioning or to put it another way, half the market was dysfunctional.
Andrews was also asked about a potential gas shortage the state could face in 2023, for which he makes a case for reserving supply:
Our gas for our businesses, for our households – reserve what we need for us and then sell what we don't need to the world. It is just wrong, it makes no sense to me that households and businesses are competing against the world for something that's ours.

There's a thing called critical needs. A domestic gas reserve is really good policy. It makes sense, and will have a direct impact. Now there'll be a number of very big companies who probably don't see it that way. But, again, are we about their interests or are we about everyone's interests, public interest?
More on the jobs data, which graphically looked like this:
As you may recall, the release of the 3.9% jobless rate for April with a clear 3 in front of it was the main bit of good economic news to land for the Morrison government during the official campaign.
Of course, the surprising jump in March quarter consumer price inflation to 5.1% at an annual rate, and the subsequent first interest rate rise by the Reserve Bank a week or so later, put then treasurer Josh Frydenberg (remember him?) on the defensive over economic management.
No doubt we'll hear from new treasurer Jim Chalmers shortly. My guess he will take some heart from what look to be generally good figures, although it's clear that Covid continues to cut into the amount of time people want to work. That causes various disruptions including nudging inflation higher.
Still, there's some positive momentum, including a continued drop in the underemployment rate by 0.4 percentage points to 5.7%, for instance.
Across the states, WA gets the bragging points with the lowest jobless rate of 3.1%, ahead of the ACT's 3.3%, with SA taking up the rear at 4.6%.
Police investigate death at WA immigration detention centre
Western Australia police say they are investigating a fatal incident at the Yongah Hill immigration detention centre last night.
In a short statement, police say that about 11.45pm, a 32-year-old man was found in the centre with "serious injuries."
The man was taken to Northam hospital, where he later died.
Police say two people are currently assisting them with inquiries.
Economy added 61,000 new jobs in May but more people were looking for work
The jobless rate for May was unchanged but there are interesting numbers within a stable result. So the economy added 61,000 jobs for the month, much more than the 4,000 in April.
The reason the jobless rate remained steady – at its lowest since 1974 – was that more people went looking for work.
The employment to population ratio increased to 64.1% in May, an all-time high and 1.6 percentage points higher than March 2020, the ABS said.
Seasonally adjusted hours worked increased by 0.9% in May, following a 1.3% increase in April.
You may recall the jobless rate was one of the numbers the then opposition leader Anthony Albanese fluffed in the first week of the official election campaign.
There's a fair chance he'll remember 3.9%, but then again, he might just ask reporters to do a Bandt and "Google it, mate!".
Australia's jobless rate steady at 3.9%
Peter Hannam
Australia's labour force figures for May have just been released by the Australian Bureau of Statistics.
They showed the jobless rate came in at 3.9%, remaining unchanged from the previously reported figure for April.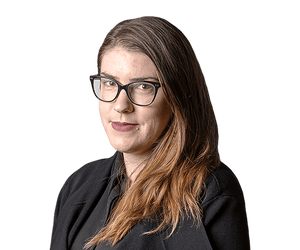 Calla Wahlquist
RSPCA welcomes new Victorian reporting requirements for animal shelters
Animal shelters in Victoria will be required to report publicly on the fate of animals surrendered into their care, under changes announced by the Andrews government today.
The changes to the Code of Practice for the Management of Dogs and Cats in Shelters and Pounds require the mandatory reporting of data including whether an animal is rehomed, placed in foster care, reclaimed by their previous owner, or euthanised.
RSPCA Victoria chief executive, Dr Liz Walker, said the organisation had been voluntarily reporting this data in its annual report and welcomed it becoming industry standard.
She said:
Making the reporting of animal fate data mandatory will help ensure all animal care groups across Victoria are transparent and adhere to the same standards.

As a socially conscious shelter, RSPCA Victoria believes transparency, including reporting of animal fate data, collaboration and continuous improvement of standards are vital to ensure all animals are treated humanely and are provided with their best opportunity to live a good life.

We know companion animals matter to Victorians – they make our lives better and we owe it to them to provide the best care and outcomes possible. This includes the tens of thousands of animals who are cared for by shelters, pounds and rescue groups across the state every year.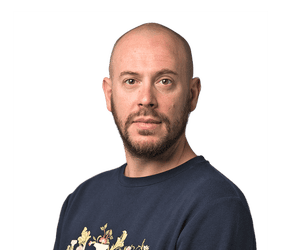 Mike Hytner
Melbourne to host Australian Grand Prix until at least 2035
Formula One's Australian Grand Prix will be contested in Melbourne until at least 2035 after a contract extension for another 10 years was announced this morning.
The existing deal was due to expire in 2025, but F1 president and CEO Stefano Domenicali confirmed on Thursday that the Albert Park circuit in the city's south will host the race for the foreseeable future.
"The race has always been a favourite for the fans, drivers and the teams, and Melbourne is an incredible and vibrant international city that is a perfect match for our sport," Domenicali said.
The Australian GP has been hosted at Albert Park since 1995, after previously being run for a decade in Adelaide, and made a resounding comeback earlier this year after two Covid-impacted events.
"The resounding popularity of the Formula One Australian Grand Prix for over two decades stepped up to a new level in 2022 and the addition of F2 and F3 means that future events will continue to offer new races for fans to enjoy," Australian Grand Prix Corporation chairman Paul Little said in a statement.
Albanese: 'We need to lift productivity'
I just wanted to go back to a particular point the PM brought up at his press conference earlier, where he said he will be discussing "microeconomic reform" at federal cabinet later this week.
Albanese also added that he would be discussing how to include local governments in policy discussions, in a bid to improve productivity.
We need to lift productivity in this country. One way that we lift productivity is through microeconomic reform and I have foreshadowed [this] with the premiers and chief ministers.

How we get better national consistency, how we remove some of the duplication which is there as well. All of that has just disappeared – and it is understandable, while the pandemic was on, that there was a concentration on that.
Australian drought assistance for Kiribati
The minister for foreign affairs, Senator Penny Wong, and minister for international development and the Pacific, Pat Conroy, have announced a drought assistance package for Kiribati.
The island country in the pacific has been suffering through a severe drought and Australia will now provide an initial $675,000 in assistance.
The funding commitment follows the Kiribati government's declaration of a state of disaster on 13 June.
Australia will support the installation of 100 solar distillation units, and will help primary schools ensure water is available to students.
Wong said Australia stood with its Pacific allies during difficult times.
As Pacific family members, Australia is standing with Kiribati to meet the challenges of climate change and its impacts.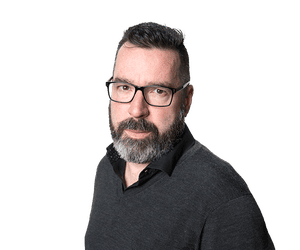 Ben Butler
BHP to keep Mount Arthur coalmine – and close it in 2030
BHP will keep the Mount Arthur coalmine in NSW and close it in 2030 after failing to sell it.
In a statement, BHP said it would "seek the relevant approvals to continue mining beyond its current mining consent that expires in 2026 and proceed with a managed process to cease mining at the asset by the end of the 2030 financial year":
At that time, we will close and rehabilitate the site, a process that is expected to take a further 10-15 years.
This comes after BHP put its lower-quality coal assets up for sale, ridding itself of its interests in the Cerrejon mine in Colombia and BHP Mitsui coal venture in Queensland earlier this year.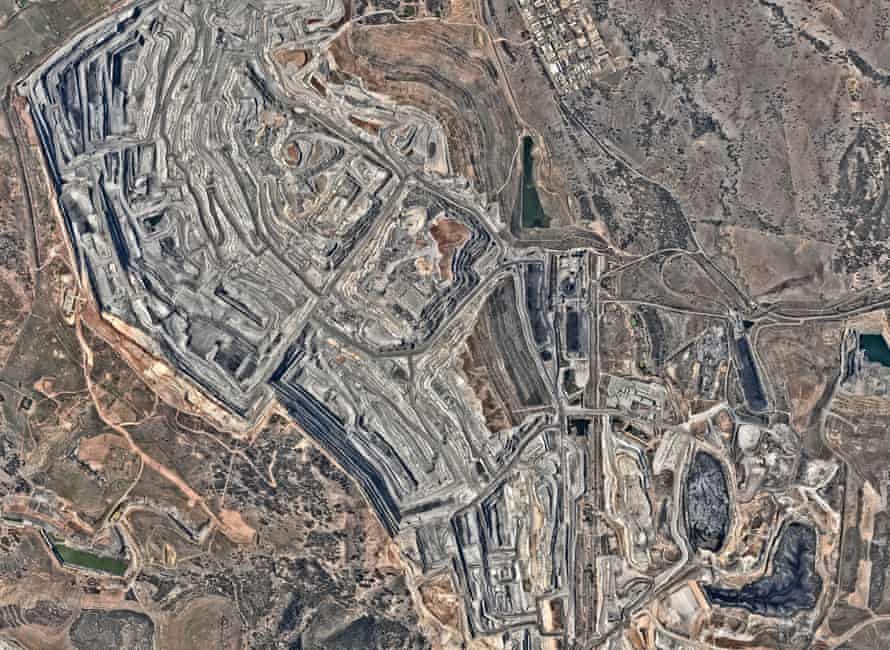 But efforts to sell Mount Arthur, which BHP calls New South Wales Energy Coal, "did not result in a viable offer", the company said:
Assessment of the resource economics, geotechnical profile and future investment requirements determined that continued mining in the near term and moving to a closure in 2030 provides the optimal financial outcome when compared to alternate options.
'The best way of putting consumers first'
The final question to Chris Bowen is about Aemo's intervention in the market last night and whether the situation will ease in the next two days:
It was done for the reason that it is the best way for Aemo to manage the immediate situation, yes. It wasn't working. It was meant to be that the bids come in and where the bids were insufficient, Aemo would react. It was too reactive and it was constantly reactive.

It was the right thing for Aemo to step in and take charge. I made it clear that the Albanese government would back the independent decision made by Aemo because it was the best way of putting consumers first, not anyone else, the need of energy consumers first. That is Aemo's job and they have done that and they will continue to do that.
Chris Bowen has fired up in response to a question about the reliability of sustainable energy options:
The problem is there is not enough investment in renewable energy. There hasn't been enough investment in storage. Yes, you can say the wind doesn't always blow and the sun doesn't always shine. The rain doesn't always fall either but we can store the water – and we can store renewable energy if we have the investment.

That investment has been lacking for the last decade. State and territory ministers agree that we should proceed at pace with the capacity mechanism.

I asked on behalf of all energy ministers, the Energy Security Board, to proceed with that work at speed. They doing that. I am confident I will be able to get agreement of state and territory ministers for our comprehensive capacity mechanism.
Returning to Albanese, who has blamed ageing infrastructure for some of the energy crisis:
I got asked yesterday in Queensland about the Collinsville power plant plan. Millions of dollars given to the proponents of a new coal fired power station in Collinsville that everyone knows – Josh Frydenberg as the former Treasurer said it wasn't going to happen. No-one actually thought it was going to happen. Millions of dollars of taxpayers of money was spent on something that was a mirage.

Meal while, the ageing coal fired power stations have been more susceptible to outages and disruption because they are old. We know that is the case. We had years of debate in the chamber over there about Liddell. They stood up and said Liddell is going to stay open. Liddell can't stay open because of
the ageing nature of that infrastructure.

If they asked Kerry Schott, if they asked the experts who were appointed by government, they didn't have to ask us, if they asked themselves and their experts say that was the answer that they were given but you had politics put ahead of and scare campaigns put ahead of good policy and now, now we are having to deal with the consequences of that.
Aemo market update
Peter Hannam
On cue as prime minister Anthony Albanese, energy minister Chris Bowen and his assistant minister Jenny McAllister talk about the energy crisis, the Australian Energy Market Operator has updated the market about potential shortfalls later in the day.
Here's the latest for Victoria:
NSW has the largest forecast gaps, for now:
And meanwhile, in South Australia, the other state with level-three lack-of-reserve notices out in the last couple of hours:
The leaders have encouraged consumers to consider reducing consumption later today (which will probably be the most helpful in NSW).
For what it's worth, a shift from 26% 28% to 43% is an increase of about 60% in Australia's 2030 emissions target, compared with 2005 levels.